Sharing My Favorite Read Giveaway Hop is being hosted by Reading Romances!
The Sharing My Favorite Book Giveaway Hop will run from 12:01 AM EST on June 24th and end at 11:59 PM EST on June 30th.
This contest is open to U.S., Canadian, and International Residents.
One week of mind-blowing sex on a beautiful Caribbean island. Of all the business proposals financial tycoon Dominic Saxon has heard, Taylor Steele's is definitely the most tempting. All Taylor wants in return is for Dominic to father her baby. No strings, no commitments…just a mutually satisfying arrangement. Make that very satisfying. For a man with no intention of marrying again, it sounds ideal.
Taylor wants a baby, not a relationship. And sexy, intelligent Dominic seems like a man with perfect genes. Turns out, Dominic has perfect everything. Their "procreation vacation" is a whirlwind of sensual ecstasy. But when it's over, will either of them be able to say goodbye?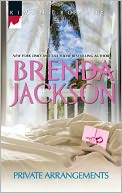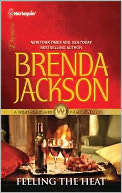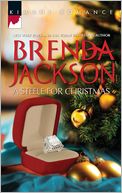 I met this wonderful lady at the Lori Foster Reader Get Together and she was absolutely like her books…AMAZING!  If you haven't read a Brenda Jackson book, I'm here to rectify that situation because you are definitely missing out!